Skip to main content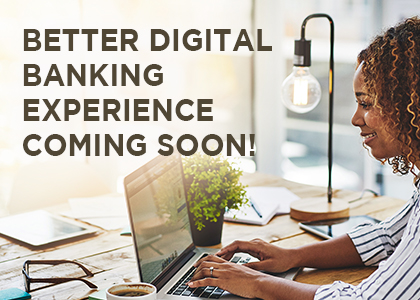 We're building a better way for you to manage and move your money digitally.
ANB Bank will be upgrading to a new and improved digital banking platform this fall. This new solution will deliver a vastly improved digital experience for you while allowing ANB Bank to innovate faster to meet your needs.
The new digital platform will give you the ability to:
Access your accounts 24/7
Pay bills and transfer funds
Better understand your credit score and how to make it stronger
Use the new enhanced mobile deposit, allowing for multi-check deposits
Engage in a secure, live chat with a Customer Care Center representative
Have card management tools to manage your debit card
Streamlining our Treasury Management functions for business users
Transfer funds to an external account at another financial institution (planned for late 2023)
Send money to a friend or family member with Zelle® (planned for late 2023)
Our teams are working hard to ensure this upgrade is a positive experience for you—every step of the way. In the coming weeks, we'll share more details on the new solution in addition to timelines, tools, and training resources to help prepare you for the migration to our new digital banking platform
Stay tuned for more details coming soon. We're confident that once you see everything this new platform has to offer, you'll share in our excitement.
---
Online Banking: Internet access required. Internet charges may apply, depending on your Internet provider's plan.
Mobile Banking: Requires Online Banking enrollment. Wireless carrier charges may apply, depending on your wireless/Internet carrier's plan.