Skip to main content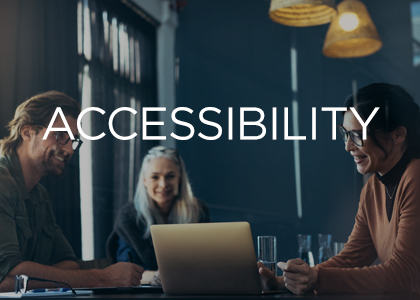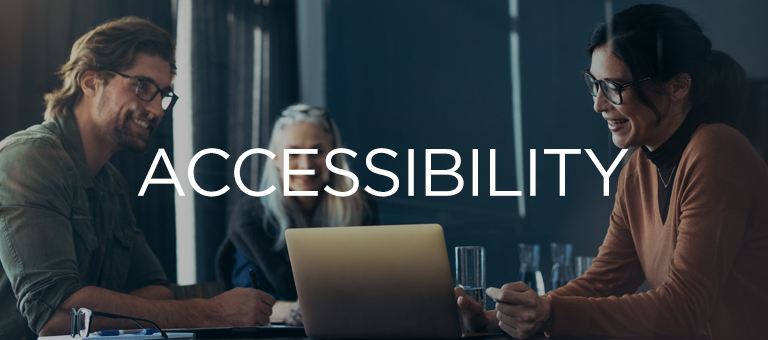 ANB is committed to delivering a banking experience that fulfills the financial needs of all our customers and potential customers which start with accessibility. The following information is for those who may require special assistance to access ANB Bank products and services whether it be at a banking center, through online and mobile banking, over the phone, or at an ATM.
---
Providing a Reliable and Secure Online and Mobile Experience
There are some accessibility features on your computer and mobile device that can help maximize the comfort of your online experience. Things like:
Increase the size of the text on the screen,
Magnify the contents on the screen,
Enable high-contrast text, and
Have the words on the screen read out loud to you.
---
Operating Systems
To modify system colors, text size, mouse pointers or enable text-to-speech, choose the appropriate link for your operating system:
---
External Website Links
All links to external websites open in a new window for the viewer. ANB Bank is not responsible for nor has the control over the content or accessibility of any linked site. The inclusion of a link does not imply or constitute endorsement by ANB Bank, its ownership or management, the products or services it offers, or any advertisers or sponsors appearing on the linked site.
---
Bank Locations
ANB Banking Centers are designed with accessibility and convenience in mind, with parking reserved for customers with disabilities, automated accessible doors, and wheelchair-accessible washrooms.
---
ATMs
Our ATMs have audio capability in English for the visually impaired by using a standard head-set that plugs into the jack provided on the ATM. The user will then be guided through the transaction process. Braille keys are part of the ATM to help guide the visually impaired through the ATM functions.
---
Telephone Banking Services
Our Customer Care Center staff can be reached at 1-866-433-0282 and can assist you with your calls during the following business days and times:

Monday – Friday (excluding Federal Holidays) 7:00 am – 6:00 pm Mountain time
Saturdays – 8:00 am – 12:00 pm Mountain time

We take relay calls for the hearing impaired.
---
Check Printing Service
Our check printing vendor, Deluxe Check Printers, can provide Guideline Checks with embossed lines for easy reading and check writing.
---
Feedback and Requests
As we continue to set our standards even higher in our drive to exceed your expectations, we want to know how we are doing, if your needs are being met, and how we might improve.
You can call our Customer Care Center at 1-866-433-0282. We will listen to your comments and suggestions and send them on to senior management for review.
We make Comment Cards available online and in every banking center lobby. All Comment Cards are reviewed by senior management.
You can write us your thoughts and send them into ANB Bank, Attn: President, P.O. Box 9250, Colorado Springs, CO 80932.