Skip to main content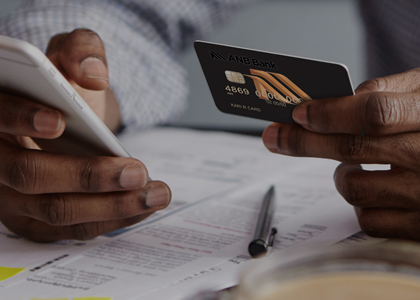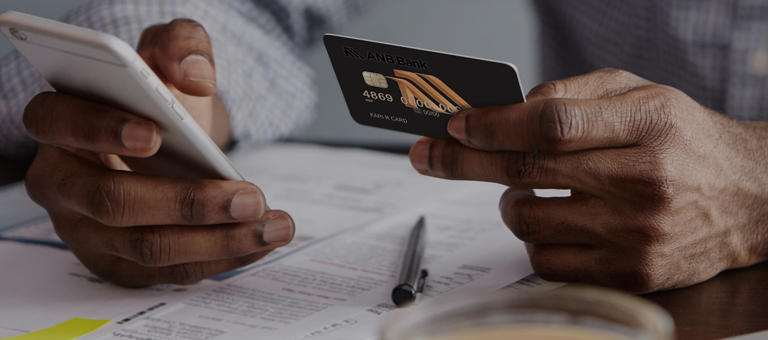 Debit Cards
ANB Bank's Debit Card is free with no monthly or annual fee.* Your card can be used anywhere that accepts Visa and at any ATM. Our debit cards utilize chip card technology and include new features to help prevent potential fraudulent use.
Express your style and order one of our Debit Cards today! And, to save you time, ANB's standard Debit Card can be issued instantly at your local ANB banking center, giving you the ability to choose your own PIN.
---
MoneyPass ATM Network
To save you money when using an ATM, there are no fees if you use an ANB Bank ATM. In addition, there are no surcharge fees if you use one of the 32,000 MoneyPass ATM locations. To locate a MoneyPass ATM near you, click here.
---
Debit Card Security Controls – CardValet®
Security controls for your Debit Card – Control where, when, and how your debit card is used with the CardValet app on your smartphone.
---
Fraud Alerts
Your ANB Bank Debit Card is protected by a fraud detection service that helps prevent potential fraudulent use of your card. This round-the-clock service protection on your card identifies uncharacteristic activity on your account. If a transaction is flagged as suspicious, you will receive a phone call from ANB inquiring about the transaction and asking you to confirm the validity of the recent transaction.
Please make sure your current contact information is on file with us, including your home and cell phone number, in case we need to contact you.
If you are planning to travel, please contact your banking center before you leave to help ensure the transactions you make while traveling are noted, so there isn't a restriction placed on your card.
---
Disclosure
*No annual fee. If you change your design two or more times during the year, a $10.00 replacement fee per card will apply. See the Personal Miscellaneous Fee Schedule for additional details.