Skip to main content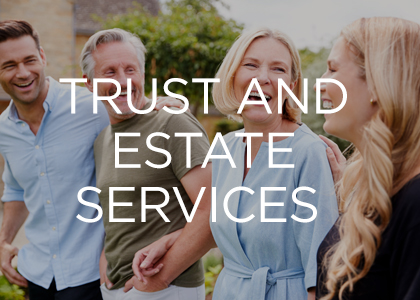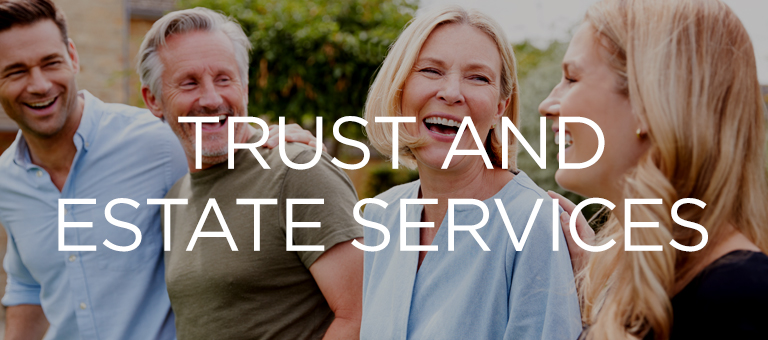 Trust and Estate Services
ANB Financial Services knows that there are no "typical" clients. In a world where you can find the "typical" wealth management and trust products anywhere, ANB does not use a cookie cutter approach. In everything we do – from customized solutions around each client's unique needs and circumstances to pricing that says, "fair value" – we show that we understand and care.
Trust Management
We believe trust is earned, not inherited. At ANB Financial Services, our promise is to help build, manage and transition your wealth. Trusts are documents customized to achieve your goals; whereby your hard earned financial success is preserved, managed and transferred per your unique wishes.
As a trust fiduciary, the trust professionals at ANB Bank can assist in administering your trust taking into consideration your unique goals, wishes, and concerns. Being held to the highest fiduciary standard, we have legal obligations to provide loyalty, objectivity, accountability, and expertise.
Our services include:
Revocable Trusts
Irrevocable and Testamentary Trusts
Charitable Trusts
Estate Settlement/Probate Services
Investment Management
Managed and Self-Directed IRAs
Conservatorship/Special Needs Trusts
Planned Giving Administration, including Charitable Gift Annuities
Asset Custody
Life Insurance Planning
Management of Special Assets
Multi-generational wealth strategies
---
Estate Management
Losing a loved one is a very stressful time for any family, and it is often difficult to nominate a family member as your personal representative. Consider naming ANB Bank, a corporate fiduciary, as your personal representative in your estate plan. We have specialized experience and expertise in settling estates and treating your heirs with respect, compassion, and impartiality. Some of the duties performed include:
Carry out all terms of the estate plan
Collect, inventory and safeguard estate assets
Distribute property to heirs
Pay final expenses and collect any debts owed to the deceased
Complete required federal and state tax filings
Calculate proper distribution shares to heirs
Maintain detailed accountings
Investigates and discharge any debts owed by the deceased
Date of death valuations and appraisals
Sell real property if required under the estate plan
Interact with attorneys and courts, if necessary