Skip to main content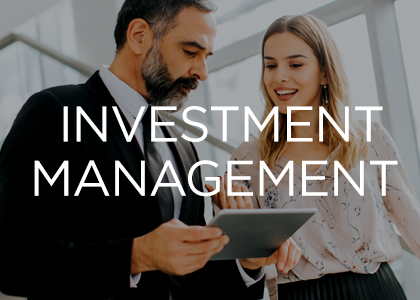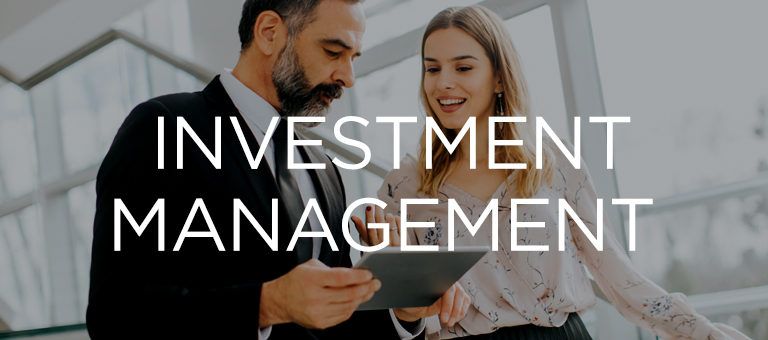 Investment Management
ANB Financial Services' experienced investment management and trust professionals provide strategic financial advice and management to individuals, families, businesses, and charitable organizations. As a trusted local financial institution, our success is defined by the strength of the relationships we build and maintain with our clients (and their advisors) through effective communication and the delivery of customized financial solutions.
Solutions
Whether your objective is capital appreciation, income, growth, or tax sensitivity, we will develop a solution that fits your needs. Your team includes an relationship manager, a portfolio manager, and your banker, who will collaborate with your attorney, CPA, and other advisors to ensure a holistic approach to managing your assets.
---
Asset Allocation
Asset Allocation is the distribution of assets to a range of investment types, such as bonds, stocks, and cash. This encompasses factors such as risk tolerance, goals, liquidity needs, tax consequences, time horizon, and unique investor needs.
You will find that asset allocation is the cornerstone of our investment approach, but a high-touch client experience and disciplined investment process act as the mortar to keep all the pieces in place. Our clients' investment process begins with the creation of an Investment Policy. This encompasses factors such as risk tolerance, goals, liquidity needs, tax consequences, time horizon, and unique investor needs.
After a comprehensive analysis, our investment team will design an investment strategy that will help you obtain your financial objectives. This is an evolving process that requires periodic adjustment to your portfolio based upon changes in the market and your own personal situation.
---
Equity Securities
Equity securities are investments that represent an ownership position in an entity. When reviewing stocks as potential investment candidates, our investment team takes into consideration current and projected economic conditions, company-specific market opportunities and risks, and competitive positioning within its industry.
Utilizing a top-down, growth at a reasonable price (GARP) philosophy, our investment team makes decisions based upon a three to five year time horizon. Taking into consideration current and projected economic conditions, asset allocation, and portfolio diversification, industries are reviewed as potential investment candidates. Once promising industries are identified, fundamental, and valuation screens are employed to highlight individual equity names within each industry. After passing the fundamental and valuation screens, companies are reviewed to identify qualitative factors and catalysts such as innovative management team, strong global brand, industry leader, or superior technology that can support the sustainability of a company's future growth.
Continuing the GARP philosophy, a security may be sold out of the portfolio based upon reaching the analyst's anticipated price target or exceeding a reasonable valuation. ANB's investment team will sell out of positions if the company is found to have accounting and/or ethical issues.
---
Fixed Income Securities
Fixed income securities are investments that will be repaid with fixed interest payments over a specific period of time. The investment team creates and manages an active fixed income portfolio by examining the yield curve, spread differentials, credit quality, maturity, and duration.
The same top-down economic analysis utilized in the equity portfolio aids in the construction of our fixed income strategy. Our investment team does not attempt to predict the next movement of interest rates, but instead monitors the economic influences and impacts in search of potential yield increases. By examining the yield curve, spread differentials, credit quality, maturity, and duration, our fixed income portfolio manager creates and manages an active fixed income portfolio.
We only buy securities that are rated investment-grade by the major rating companies such as Moody's and Fitch. Fixed income securities that fall below investment-grade standards undergo a review process to determine if the position should be retained or liquidated. Factors influencing the recommendation are, but not limited to: time to maturity, timing of rating downgrade, and market conditions. Our investment team has relationships with more than 10 non-affiliated, fixed income broker/dealers. Executing transactions with primary broker/dealers provides individual clients with access to the same trade execution and pricing as some of the largest fixed income managers in the industry. Utilizing multiple non-affiliated, fixed income broker/dealers throughout the trading and management process helps ensure best execution practices are maintained.
---
Mutual Funds and Exchange Traded Funds
Mutual funds are collections of investments from investors with the purpose of purchasing shares in various assets. Exchange-Traded Funds are marketable securities that track indexes and trades on the stock exchange that can be bought and sold.
Our investment professionals subject mutual funds and exchange traded funds to a rigorous filtering process, including but not limited to: assets under management, portfolio management's tenure, absolute and relative performance, risk-adjusted metrics and fees.
After making it to our approved list, funds are continually screened to ensure their adherence to the selection criteria. Any fund that does not continue to meet the initial filters will be flagged immediately, and investigated to determine the reason for its deterioration. During the investigation, the fund is monitored for performance and no new purchases of the fund are made. After a timely investigation, if it is determined that the cause of the deterioration is fundamental in nature (i.e., new management, changed investment style, etc.), the fund will be removed from the Approved List and existing positions will be liquidated on a case by case basis. Keeping with our client first approach, ANB does not invest in loaded funds or have revenue sharing agreements.