Skip to main content
Eagle, CO (November 3, 2022)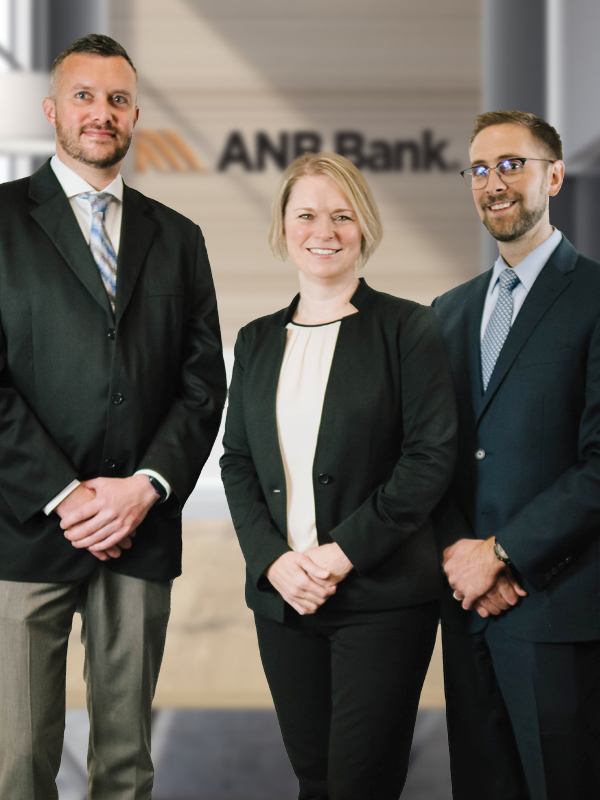 ANB Bank is pleased to announce the appointments of Lisa Roberts and Kyle Diebel as assistant vice president and first vice president of our Eagle and Avon Banking Centers, respectively. As professionals with years of experience between them, Roberts and Diebel provide individuals and families with customized solutions to manage their finances.
"Throughout my career, my greatest joy has been building relationships with my customers and finding solutions that meet their needs," said Roberts.
Diebel stated, "I am fortunate to see firsthand the positive impact ANB has in the Eagle County."
Prior to joining ANB Bank, Roberts acquired over 15 years of experience in customer service, sales, and property management. Diebel brings almost two decades of financial planning and loans from other distinguished financial institutions.
"We are proud to welcome Lisa and Kyle to our Eagle and Avon Banking Centers," stated Jeris Romeo, Community Bank President for both banking centers. "They bring decades of experience in personalized customer service and financial expertise to their teams."
Both Roberts and Diebel are active members of their communities. Lisa Roberts enjoys volunteering and has supported several local non-profit organizations in the Vail Valley. Kyle Diebel currently serves as Treasurer of the Vail Valley Charitable Fund. Both are excited to continue serving the community through ANB Bank's Employee Volunteer Network.
Across the ANB footprint, the bank has 29 banking centers serving customers in Colorado, and Wyoming. Its parent company is the Sturm Financial Group, Inc., headquartered in Denver, Colorado. ANB Bank has financial strength embodied in over $3.1 billion in assets, and ranks in the top 8% of banks nationwide by size and is a true community bank with an unwavering commitment to excellence. The bank helps each of its communities prosper through investment, sponsorship, philanthropy, and employee volunteerism. It is a passion ANB has for banking that makes the difference.