Skip to main content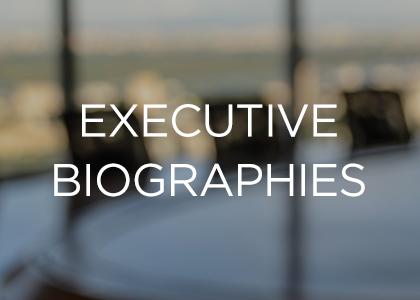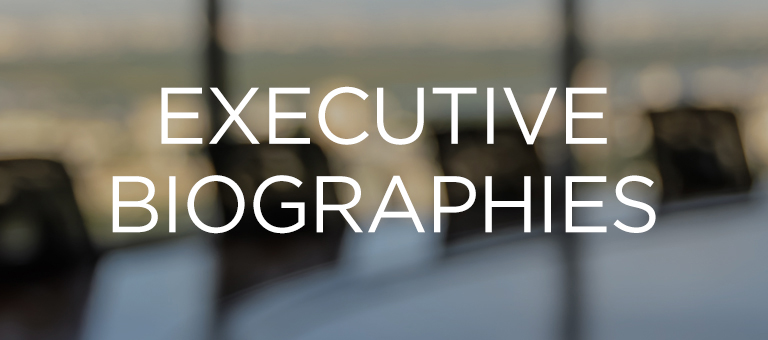 Donald and Susan Sturm -
Chairman and CFO/Vice Chair, Executive Officers
As primary shareholders of the bank's parent company, Sturm Financial Group, Inc., Don and Sue Sturm are committed to excellence in all endeavors and actively work to leave the world a better place. These are just two attributes that have propelled Don and Sue to positions of leadership in both the business world and in the communities they serve.
Don holds Bachelor of Arts, Bachelor of Laws and Master of Laws (taxation) degrees. Don spent 28 years with Omaha, Nebraska based Peter Kiewit Son's Inc. rising to the position of Vice-Chairman. Sue graduated magna cum laude with a degree in economics.
Their current business interests span a number of sectors: banking operations in two states with 29 profit centers, investment management, real estate activities including land development, commercial ownerships, leasing, management and oil and gas investments.
Don is Chairman of Sturm Financial Group, Inc. and Sue serves as Vice-Chair and Chief Financial Officer. Don and Sue share a belief in the importance of giving back to the community, and are each involved in several volunteer organizations. Through personal contributions, and the Sturm Family Foundation, they expand community activities and educational opportunities most notably at the University of Denver, Arapahoe Community College Sturm Collaboration Campus and for low-income children.
Koger L. Propst -
President and CEO of SFG and ANB Bank, Executive Officer
"As an employee-owned, privately held banking organization, we have the opportunity to connect more closely with customers. Through long-term relationships, we help people with the things that matter most to them; from their personal dreams to starting and succeeding in business."
As president and CEO of ANB Bank and the Sturm Financial Group, Koger Propst brings more than 35 years of experience in community banking with a focus on creating alignments that allow the bank, its employees and its customers to achieve mutual goals. He leads ANB Bank with a firm belief in the power of independent banking and its ability to enhance lives and communities. For ANB's customers, that means consumer and business solutions crafted to deliver personalized service and products.
A Colorado native, Koger earned his bachelor's in business administration from the University of Denver and continued his education at the Graduate School of Banking in Madison, Wisconsin.
Koger is active with the ICBA (Independent Community Bankers of America) and serves on the board of the Colorado Cattlemen's Agricultural Land Trust. He is a past chair of the Colorado Bankers Association, the Community First Foundation and the Colorado board of trustees of the Nature Conservancy.
Matt Baldner -
Regional President for Denver Metro
"I appreciate that in a community bank, you can truly get to know the customer, be a trusted resource and develop lasting relationships."
As the regional president at our Cherry Creek Banking Center, Matt Baldner leads his team of bankers to actively support and benefit our customers in the community banking arena.
Matt came to ANB Bank with more than two decades of experience in the banking industry – most recently at another local bank where he was the executive vice president of operations and information technology. In addition, he also has his bachelor's degree in Business Administration, and has attended the Graduate School of Banking.
Matt stays active in the community. He is the President of the Colorado Garden Foundation Board of Directors, serves on the Board of Directors for Tennyson Center for Children, the Audit Committee of the Cherry Creek North BID, and is a founder and Board member of the Rocky Mountain Girls Fastpitch Association.
John Ward -
Regional President for Mountain Region of Colorado
"Community banking at its core is about personal relationships. Earning the title "My Banker" from a client is what it's all about."
As regional president of ANB Bank's Mountain Banking Centers, John brings more than 19 years of banking experience and a wealth of knowledge and leadership that will be instrumental in successfully leading his region, as well as a deep commitment of excellence in serving the customers of ANB.
Before becoming regional president, John was the community bank president of ANB's Aspen branch. He continues to be located in Aspen as he leads his team in providing an exceptional customer service experience in the region's seven banking centers. John holds his bachelor's degree from the University of Nebraska-Lincoln and attended the Pacific Coast Banking School.
John is committed to serving his community through his involvement with various non-profit organizations and activities. He is a past president of Aspen Rotary Club, is a member of the Aspen Fire Protection District's Board of Directors, Chairman of the Aspen Pitkin County Housing Authority board of Directors, and is a board member of the Aspen Lacrosse Club. He also spends his time volunteering as a youth sports coach in the community for basketball, football and lacrosse.
Tom Ashley -
Regional President for Southern Colorado
"You'll get my best with your best interest in mind."
As regional president of ANB Bank's Southern Colorado (Colorado Springs) metro area, Tom Ashley, with more than 20 years of banking experience, brings a wealth of knowledge and leadership to his team of bankers and a deep commitment of excellence in serving the customers of ANB.
Before joining ANB Bank, Tom was a top-performing broker associate for a real estate group in Aspen, Colorado. Previous to that he served as the executive vice president for another large Colorado-based community bank in its Colorado Springs, Denver Tech Center, and Aspen markets.
Tom is a native of Colorado, growing up in Salida. He attended Colorado State University where he received his bachelor's degree, and he is a graduate of the University of Wisconsin Graduate School of Banking.
Tom is committed to serving his community, his customers, and the banking industry through involvement with many non-profit organizations and advocacy activities. He presently serves on the Cheyenne Village Board of Directors and Finance Committee; the Pikes Peak Hospice Board of Trustees; and the Colorado Bankers Association Government Affairs Council.
Vance A. Wagner -
Regional President for Western Colorado
"Banking is a business built on one-on-one relationships. By knowing customers and their needs, we can be the best bank possible."
With more than 30 years of broad banking experience, Vance Wagner brings a wealth of knowledge and leadership to ANB's Western Colorado Region as regional president.
Prior to his move to Grand Junction, Vance spent eight years in ANB's Cherry Creek Banking Center in Denver, first as the senior credit officer in Commercial Banking, then serving as regional president. He also spent nine years at the Bank's Glenwood Springs Banking Center serving the western slope as branch president and regional manager. His experience encompasses nearly all industries and facets of banking, with an emphasis in commercial, real estate and construction lending - enabling him to help businesses of all types and sizes navigate the business landscape successfully.
Vance has an extensive history of community involvement that includes serving on the St. Mary's Hospital Board, Grand Junction Chamber of Commerce Board, Club 20 Executive Committee, City of Grand Junction Downtown Development Authority, and Colorado Bankers Association/Governmental Affairs Committee.
Josh Stransky -
Regional President for Northern Colorado
"My favorite part of being a community banker is the opportunity to develope deep, meaningful relationships, while helping those around me achieve their goals."
As regional president of ANB Bank's Northern Colorado Banking Centers, Josh brings over 15 years of financial experience to his role. He offers an exceptional level of personalized service that allows him to tailor solutions to meet the needs of ANB customers.
Josh joined ANB Bank in 2017 as the Downtown Denver Community Bank President before becoming a Community Bank President for the Cherry Creek Branch in 2021. He brings a wealth of experience to his new role and provides effective leadership by establishing high standards and clear expectations around processes and consistency. A third-generation Colorado native, Josh holds his bachelor's degree in statistics from the University of Denver with a minor in economics, and his Graduate School of Banking Certificate from the University of Colorado.
Josh is dedicated to serving his community. He is the president of the Developmental Disabilities Foundation and actively participates in bank sponsored activities and the ANB employee volunteer network.
Kevin Paintner -
Regional President for Wyoming
"I believe in building strong value-based relationships with our customers, which in turn drives the value of our company for our shareholders."
As the regional president for Wyoming, Kevin leads and coaches his team of bankers in creating a friendly, knowledgeable, and value-oriented banking environment. He is key in developing new banking relationships, nurturing current bank relationships, and helping each of his banking centers' communities grow and prosper.
Located in the Cheyenne Banking Center, Kevin brings close to thirty years of experience in the industry, having worked in business banking, consumer banking, and agriculture.
Kevin plays an active role in the Cheyenne community. He is a member of the Cheyenne Airport Board and serves on the Board of Directors for the Wyoming Banker's Association. He has a bachelor's degree in business administration from the University of North Dakota.